Carrageenan: The Perfect Gelatin Replacer in Vegan Chewy Gummy Candy
【Summary】 
Gino Biotech is one carrageenan supplier in China. Carrageenan can be used as a thickener, coagulant, and stabilizer in vegan gummy candy.
This article will take you through the carrageenan in vegan chewy gummy candy. Keep reading to learn more.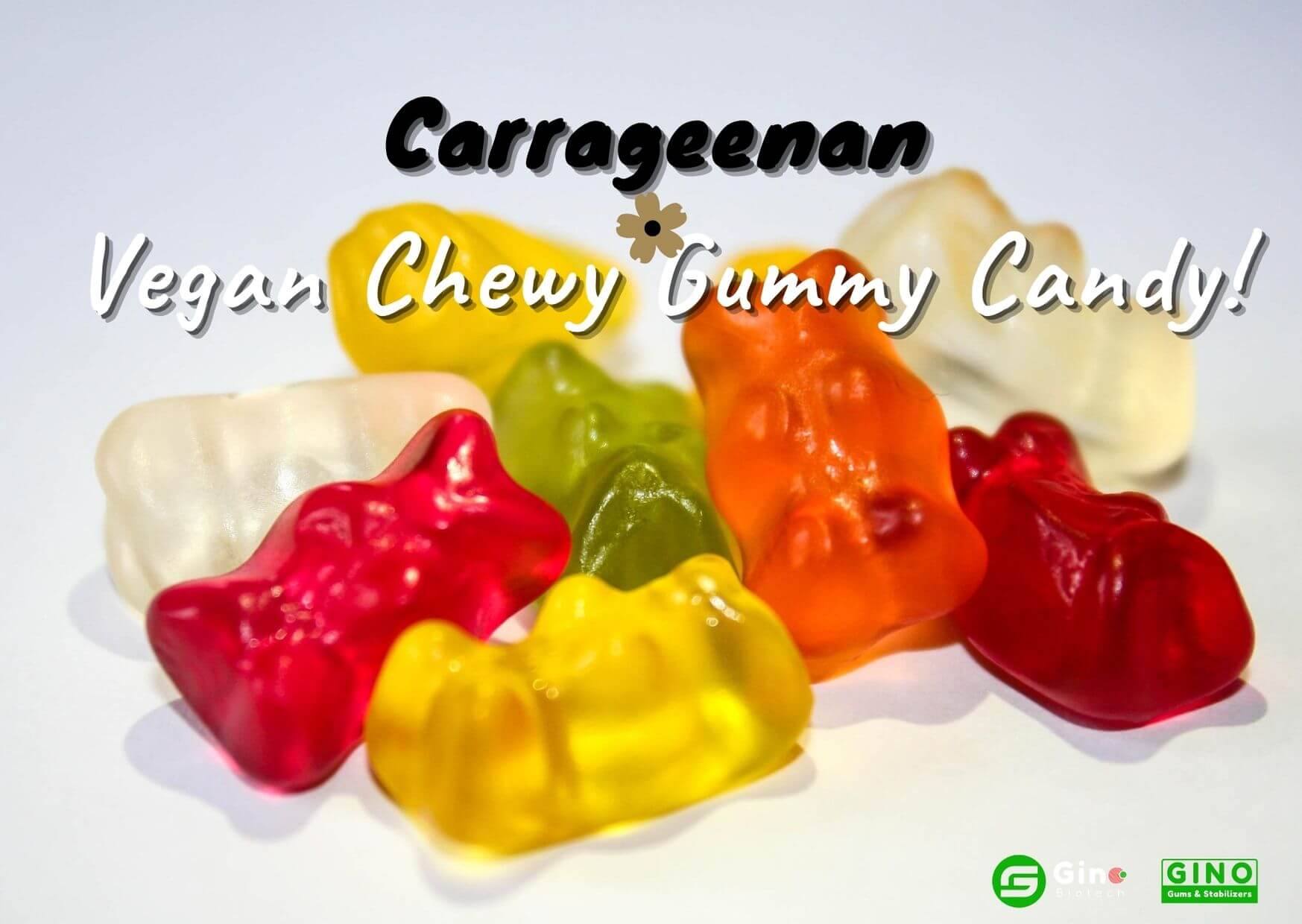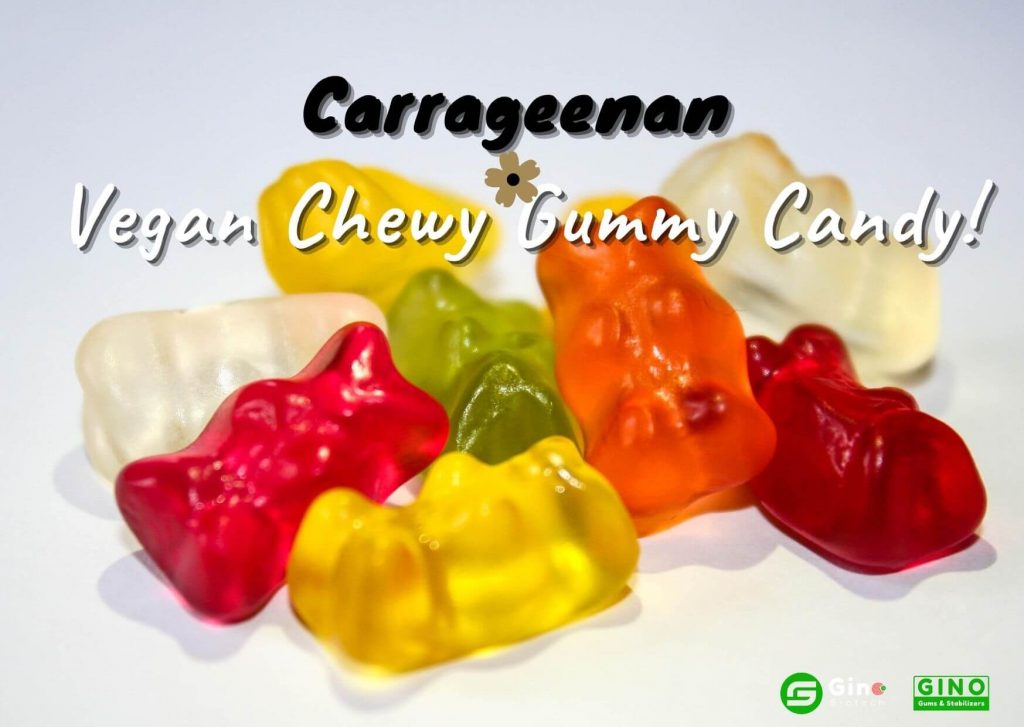 What is Chewy Gummy Candy?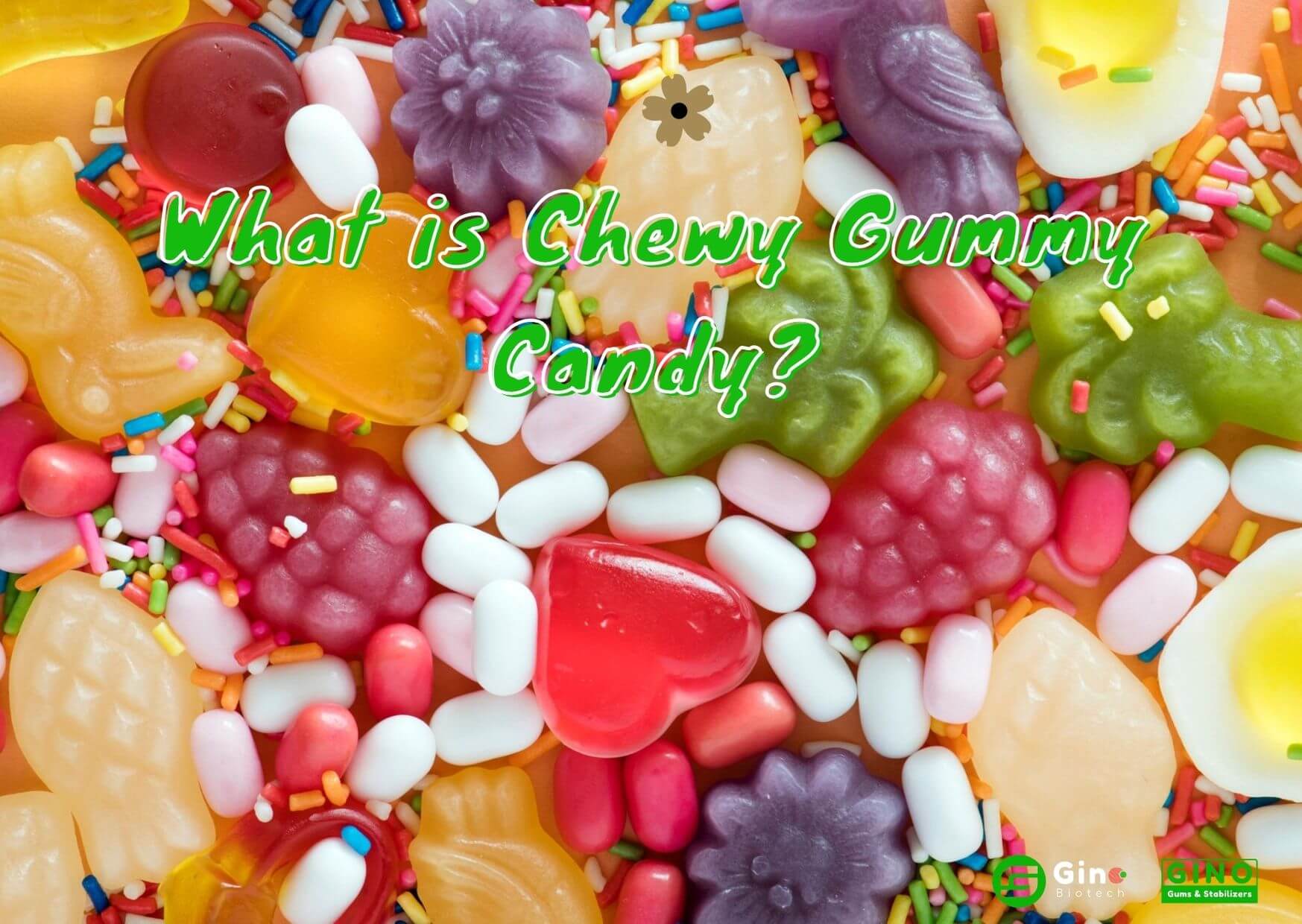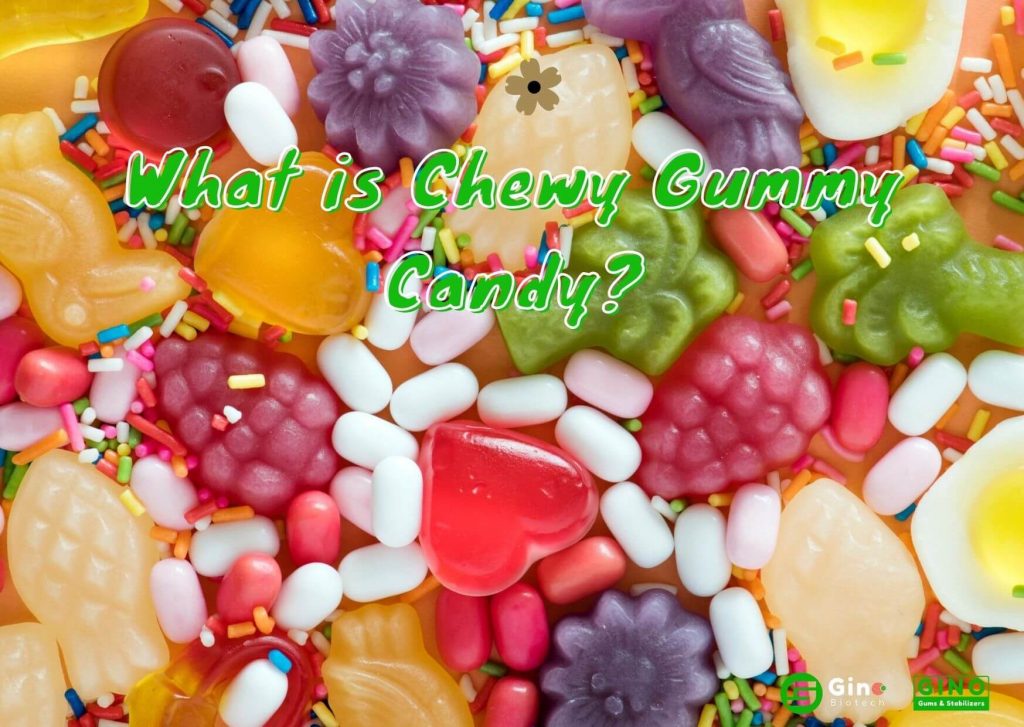 Gummies, gummy candies, or jelly candies are a broad category of gelatin-based chewable sweets. Gummi bears and Jelly Babies are widely popular and are a well-known part of the sweets industry. Gummies are available in a wide variety of shapes, most commonly colourful depictions of living things such as bears, babies, or worms. Various brands such as Bassett's, Haribo, Betty Crocker, Disney and Kellogg's manufacture various forms of Gummi snacks, often targeted at young children. The name "gummi" originated in Germany, with the term "jelly" more common in British-English.
---From Wiki
What is Vegan Chewy Gummy Candy?
Consumers may ask: What is Vegan Gummy Candy/Sweets? Which Gummy Candies are Vegan? What is Vegetarian Candy? Is there any Kosher, Vegan or Gelatin-Feee Gummy Bears? Could I enjoy some Healthy Vegan Gummies or Vegan Wine Gummies?
We all love chewy gummy candies, like gummy bears, gummy worms, wine gummies, but unfortunately, most of them contain a non-vegan ingredient: GELATIN.
So the best answer to the above questions is that "Completely free from gelatin (animal source), contain no artificial colours (Especially the carmine, which is a red pigment made from the crushed female cochineal insect) or flavours."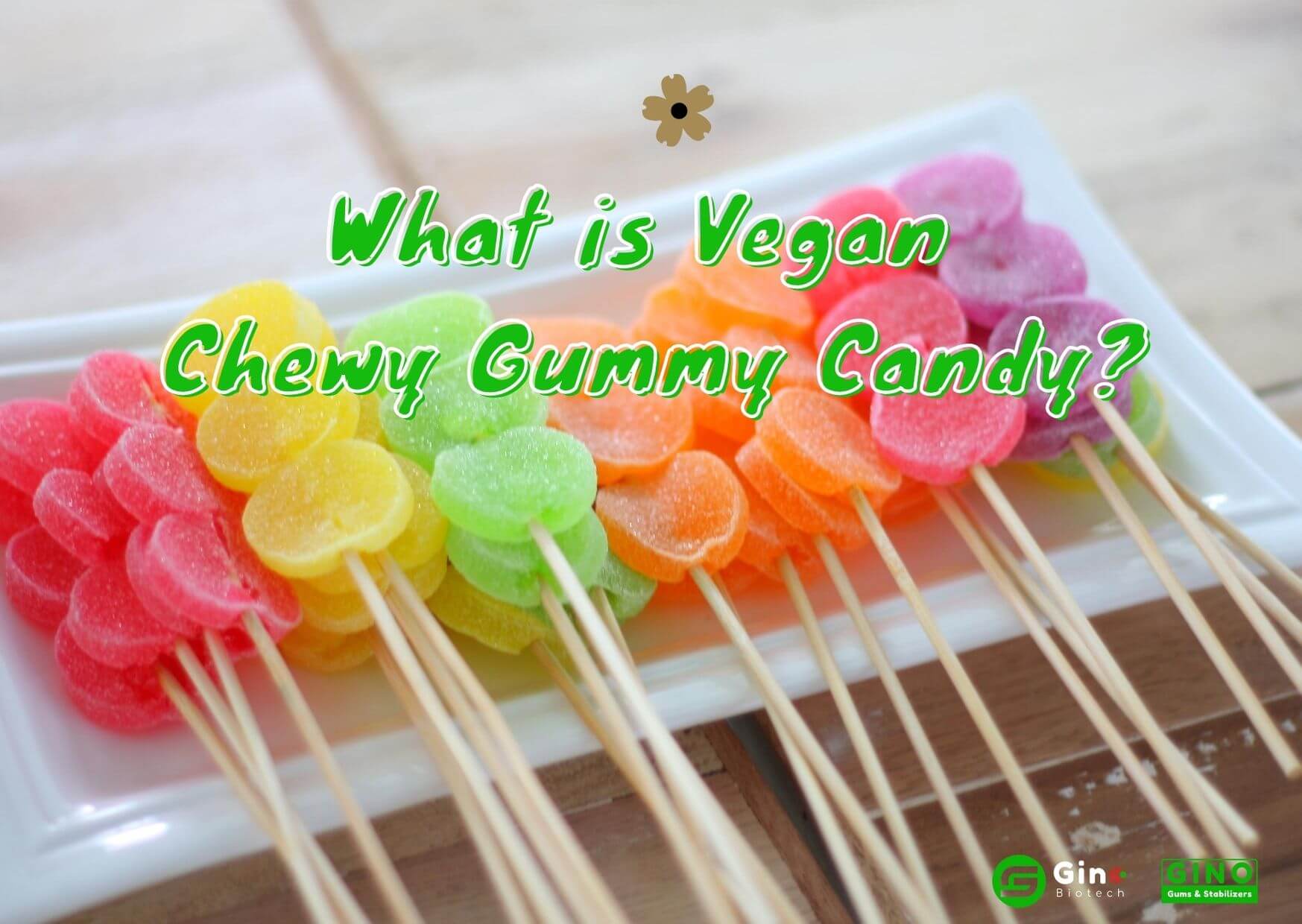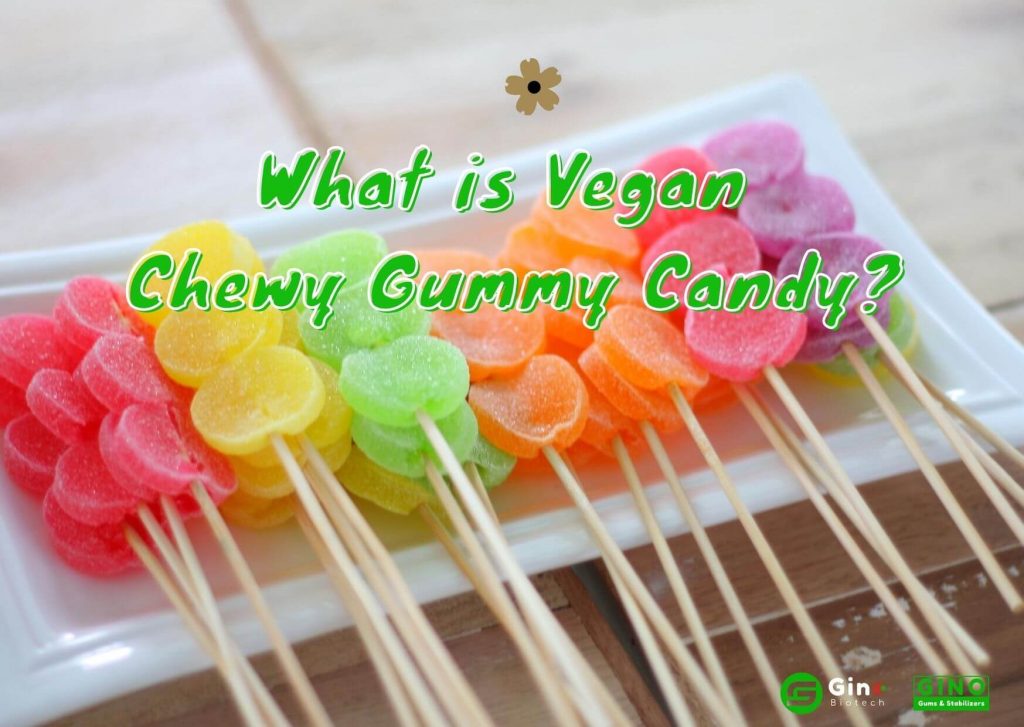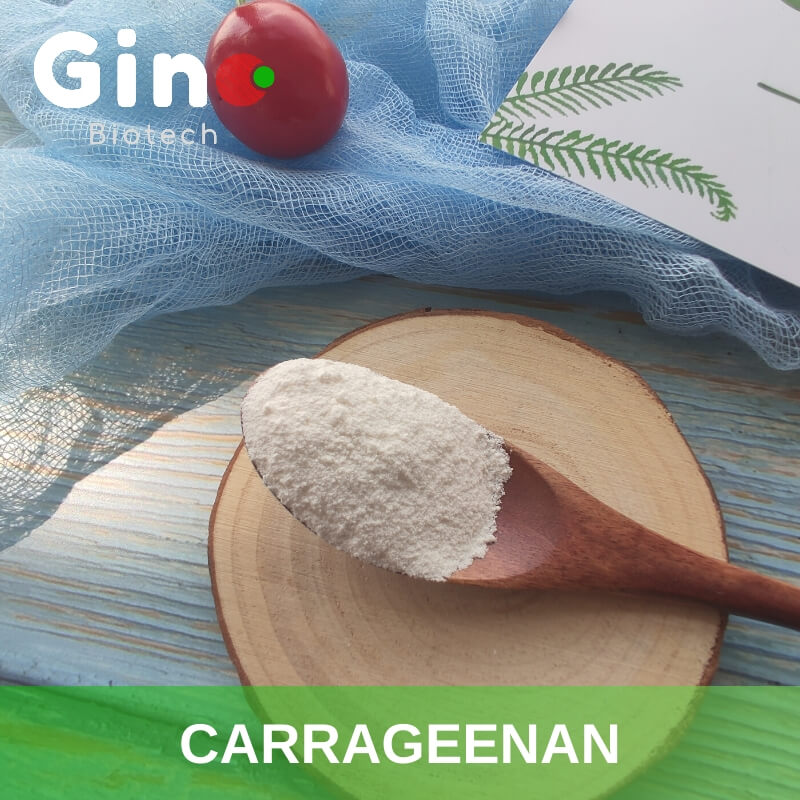 Carrageenan can be used as a thickener, coagulant, suspending agent, emulsifier and stabilizer because of its coagulability, solubility, alkalinity and other characteristics. It has a wide range of uses in food and other industries.
The use of carrageenan to make soft jelly candies has a long history in China. It has a strong fruit flavor, moderate sweetness, refreshing and non-sticky, so it is very popular among consumers.
It can be used to make general fruit jelly candies, or it can be made into high-end fruit jelly candies by adding nutrients, or it can be made into nourishing jelly candies by adding nourishing ingredients.
Raw Materials of Vegan Chewy Gummy Candy
Carrageenan Jelly Candy is made of white granulated sugar and syrup as main raw materials, carrageenan as gelling agent, supplemented by flavors and colors.
Carrageenan vegan chewy gummy candies are classified as follows according to taste and appearance:
General Carrageenan Jelly Candy
Transparent and opaque soft candies can be made, and the taste is not sticky. The elastic and opaque soft candies are generally added with starch-based opacifiers, such as corn sugar.
Acidic Carrageenan Jelly Candy
A sour agent is added when making soft candies to obtain sweet and sour soft candies with the same taste and better flavor.
Use a pouring machine to pour into the mold and form it at one time. This soft candy is directly boiled to the right moisture without drying, and the taste is more chewy, and the surface is bright and very transparent.
Other hydrocolloids used in chewy gummy candies include gelatin, agar, pectin, modified starch, etc. The tastes are different and each has its own characteristics.
How to make vegan gummy candy? How to make gummy bears without gelatin? Please kindly check the below suggested Vegan Gummy Candy Recipe
Ingredients for General Carrageenan Jelly Candy: 
Water: 35kg
Compound Carrageenan Powder: 1.2kg
Syrup: 60kg
White Sugar: 40kg
Ingredients for Acidic Carrageenan Jelly Candy:
Water: 35kg
Compound Carrageenan Powder: 1.4kg
Syrup: 60kg
White Sugar: 40kg
Citric acid: 0.5kg
Instructions For Vegan Gummy Bears
Operation points VS Matters needing attention:
Compared with other jelly candy, the jelly candy made with carrageenan has the following advantages:
Good taste,
High transparency,
Bright color,
Low cost.
At the same time, carrageenan has a wide application range, fast solidification speed, short drying time, and energy saving.
The production process of carrageenan is simple, which is suitable for manual operation and mechanized continuous production. The development prospect is very broad.
| | |
| --- | --- |
| Possible Cause | Solution |
| Too Long Cooking Time | The longer the time, the greater the chance that the colloid will be destroyed. Generally it can end at 107 degrees, except for pouring jelly candy. |
| Too Low Moisture Content | The water content added at the beginning is small, which causes the colloid to not fully dissolve. It is recommended to swell the colloid with water in advance (not absolutely necessary). Do not add too little water, about 30% is recommended. At the end of the cooking, there is little water, and the colloid does not have enough water to form a gel. This is not very common. |
| The Acid Syrup Causes The Overall Environment To Be Acidic | Acidity can easily destroy colloids (except for pectin) at high temperature, resulting in insufficient amount of colloid to form gel. It is recommended to add acid in the final stage, especially before pouring the mould. And the acid needs to be dissolved in water in advance, and then added, and it needs to be stirred quickly when adding. Add sodium citrate (potassium) to control the ph value of the syrup. If it is not sour jelly candy, you can add more, such as 0.1-0.4%; if sour sugar, add 0.08-0.2% |
| Low Amount Of Colloid | It is not very common. Generally speaking, if the amount of colloid is small, it will produce a slightly tender taste. If the drying temperature is high or the time is too long, there will be wire drawing after drying. |
Carrageenan in Gelatin-Free Chewy Gummy Candy
Gino Biotech_Carrageenan Supplier in China

We are a biotech company specialized in the research, development and commercialization of innovative and technological food additives hydrocolloids Agar Agar, Carrageenan and Tailor-Made Stabilizer Solutions.
With the extended know-how and experience in the research, application and use of Hydrocolloids, we could provide one-stop-shop customized solutions perfectly matched to the needs of our customers.
Our products cover the needs of the Meat, Dairy, Bakery, Confectionery and other industrial sectors.