Your Premier Agar Agar Suppliers & Manufacturers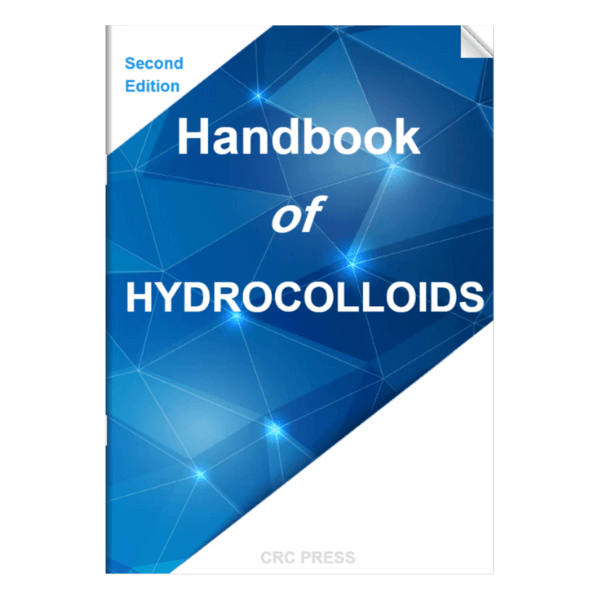 Handbook of Hydrocolloids: A Guide to Agar Agar
Agar is a seaweed hydrocolloid with a long history of use as a gelling, thickening, and stabilizing food additive.
The use of agar in foods is widespread throughout the Far East, including Japan, China, Korea, the Philippines, and Indonesia, and it has contributed significantly to the food customs in these countries for 350 years.
Agar could also be widely used for solid culture media in microbiology.
Leave your email to download the full PDF of Handbook of Hydrocolloids
As one of the professional and experienced agar agar suppliers in China, Gino could offer a whole range of agar products:
In the Technical Data Sheet, you will find its sensory characteristics, chemical and physical characteristics, and microbiological characteristics,
so click the below button to download the full TDS of our Agar Agar.
As a professional and responsible agar agar company in China, Gino Biotech provides food systems solutions to many industries, at the same time, flexible packaging solutions could also be provided.  We will help you boost your business and make you stand out from the competition by offering you custom packaging. 
If now we don't have what you need, then we will offer you later!
Soluble nitrogen-free substance 73.5%
Crude protein 2.5%
Crude fat 0.5%
Ash 3.5%
Moisture 20.0%
E-No.
E 406
Origin
Seaweed extract

Chemical composition

Galactose and anhydro-galactose;

low sulfate content (<4.5%, mostly 1.5–2.5%)

Nutritional value (in 100 g) – metabolism

1425 kJ (340 kcal);

slow resorption

Fiber content
2.2% (42% protein, 36% carbohydrates)
Toxicology

No health concerns, consumption generally

1–2 g per day (mild laxative effect at 6 g per day);

no ADI value defined;

considered as food in Asia, not as an additive

Solubility at low temperature (H2O)
Insoluble
Appearance of an aqueous solution
Opaque, yellowish
Viscosity of solution in water
Low, insoluble in cold water
Impact of heat on viscosity in water (pH 7)
Soluble at T>80 °C (176 °F)

Viscosity development in water at pH 7

(T=0–100 °C)

Forms a thermoreversible gel after the dissolution

and cooling to 35 °C (95 °F) (gel melts at

T>85 °C (185 °F))

Shear stability
High
Thickening effect
High (gel formation)
pH stability
Medium, hydrolysis by cooking in an acidic system
Decomposition
Combination of heat+low pH (below pH 4)
Film formation
High
Emulsion stabilization
No
Gelation

Thermoreversible gelation after heating to

T>80 °C (176 °F) and cooling to 35 °C (95 °F); also gels in saturated sugar solutions; gelation temperature is independent of sugar concentration

Gel strength and gel stability
High gel strength, gels are highly heat-stable
Gel transparency
Low
Tendency for gel synaeresis
High
Impact of electrolytes (cations +, 2+, 3+)
No
Reaction with Ca2+ ions
No
Protein activity
Low/no
Crystallization control
No

Synergistic effects with other hydrocolloids

+ LBG or guar: less syneresis, more elasticity;

+ 10% LBG: maximum gel strength (+8%);

+ 10% konjac: maximum gel strength

Other synergistic effects
Enhanced gel strength with high sugar concentrations (>60%) for some agar types

Negative interactions

Tannic acid can inhibit the gelling process;

gum karaya reduces the gel strength of agar gels;

Proton scavengers like potassium iodide, urea,

Guanidine, sodium thiocyanate, and so on block the gelling process and prevent agarose gel formation

Dosage level in foods
Low, typical 0.5-2%, gelation already at 0.2%
Compared with other hydrocolloids, Agar has many advantages, such as:
Healthy: Low in calories, fat, sugar, and carbohydrates, but high in soluble fiber; Good for Weight Loss, Digestive Health, Bone Health, and Brain Health.
Vegan: Seaweed-based gums, the perfect substitute for animal-derived gelatin;
Gel performance: Firmer and stronger gel
Lab Use: It can not be degraded by the bacteria, so used as the preferred medium used in laboratories to grow bacteria.
This combination of benefits results in agar maintaining its position as the hydrocolloid of choice in a number of specific food applications, particularly where firm, short-textured gels with good heat stability and good moisture stabilization are required.
AGAR IN FOOD APPLICATIONS:
Dairy Products
Ice Creams, Puddings, Flans, Yogurts, Fermented Milk, Sorbets, Gelled Milk 
Sweets and Confectionary
Gumdrops, Candy bars, Jelly candies, Jams, Marmalades, Comfitures, Dessert Gel, Meringues
Meat Products
Pureed Meats, Canned fish, Poultry 
Beverages
Clarifying and refining juices, beers, wines, and vinegars
Bakery
Cake icings, Pie fillings, Bread dough, Chiffon pies
OTHER INDUSTRIAL APPLICATIONS:
Although agar has multiple applications, the traditional one is a food ingredient that accounts for 80% of its consumption. The remaining 20% is accounted for by biotechnological applications.
Agar-agar gel has the interesting property of inhibiting the characteristic liquefying that occurs in the enzyme action of microorganisms. This property finds a wide variety of applications in the medical and pharmaceutical industries.
Agar-agar is used as a substratum in preparing bacteria cultures in microbiology, as laxatives and therapeutic agents in the treatment of malfunctions of the digestive tract, as a retarding agent and carrier in the management of medicines, antibiotics, vitamins, as a barium sulfate suspension agent in radiology, as a stabilizer in cholesterol solutions, and as a suspension agent in several types of emulsions.
Agar-agar has other industrial applications as well where a gelling agent is needed, such as in dental prosthetics, photographic emulsions, differentiation of proteins through electrophoresis, chromatography through the exclusion of sizes, molding of materials, and as plant culture tissues in biotechnology.
Medical and Pharmaceutical Industry
Microbiology, Laxative, Therapeutic agent, Suspension agent of emulsion, Stabilizing agent of solution.
Other applications
Dental prosthetics, Electrophoresis, Chromatography, Impression materials, Biotechnology
As one of the leading agar agar suppliers & manufacturers in China, Gino Biotech will always be your good partner for agar agar and other hydrocolloids from China.
Don't take our word for it, just hear what our satisfied customers have to say!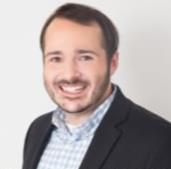 We import agar powder and strips from China to Mauritius every month by FCL and LCL. We have several agar agar suppliers not only in China but also in other countries, Gino Biotech is a very good partner, they are very professional and patient. After we order the new order, no need to worry about anything we just need to receive the goods in our warehouse.
We're a distributor in Ukraine, we import food ingredients including agar powder from China to Ukraine every month.
We started to cooperate with Gino Biotech last year, Gino is indeed good agar suppliers and the best partner, with competitive products and the best service, and we appreciate their work.

" To bring the technical and functional hydrocolloids to the food industry. "
" To be the strategic partner and become one of the respected agar agar suppliers & manufacturers in the hydrocolloids world. "