Vegan Vitamin Gummies: A Blue Sea In Health Food Market
【Summary】 
Applying vegan gummies to the functional food industry has become popular in recent years. Using vitamin gummies is a blue sea in the health food market.
This article will take you through the why vegan vitamin gummies are so popular in health food industry. Keep reading to learn more.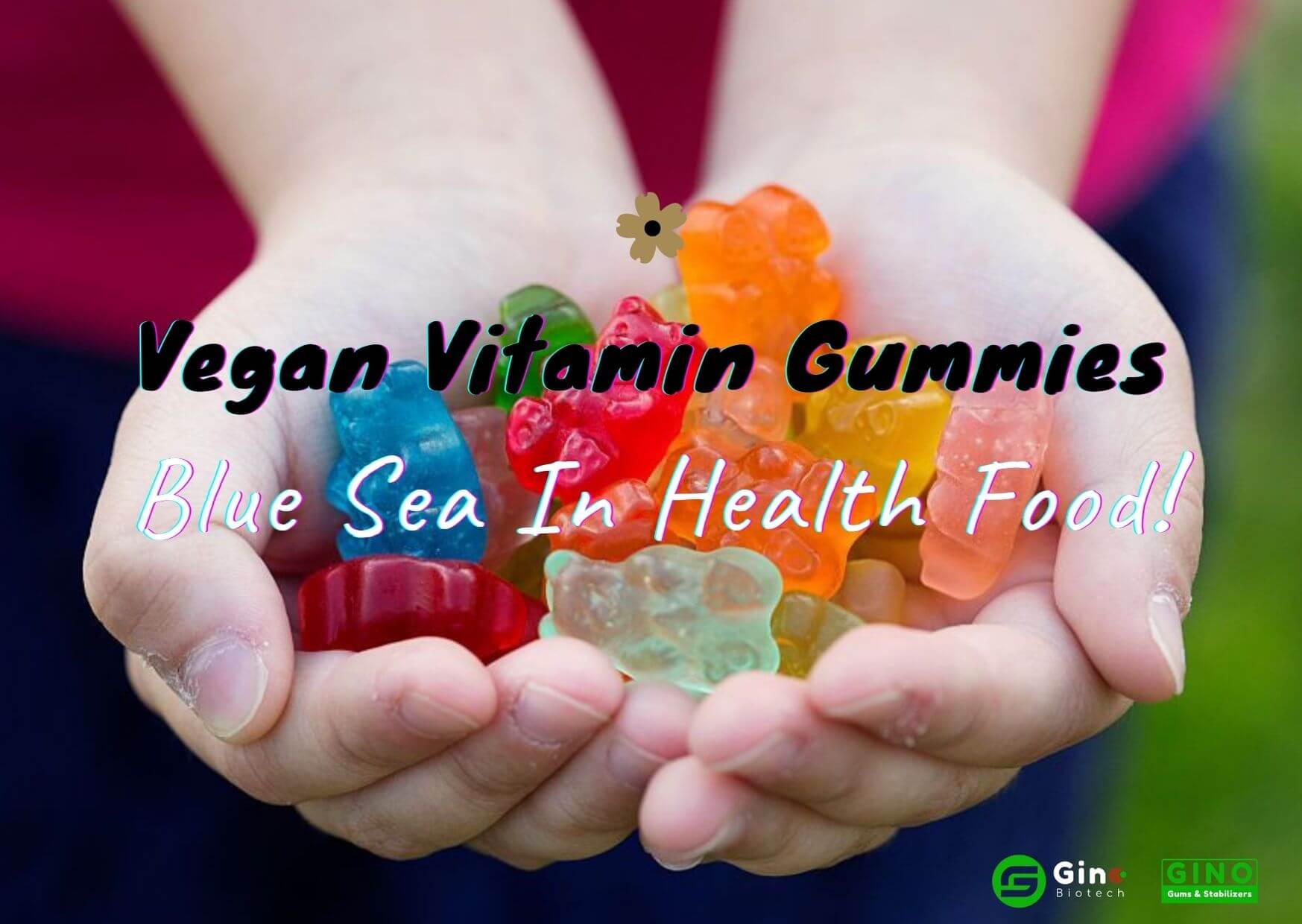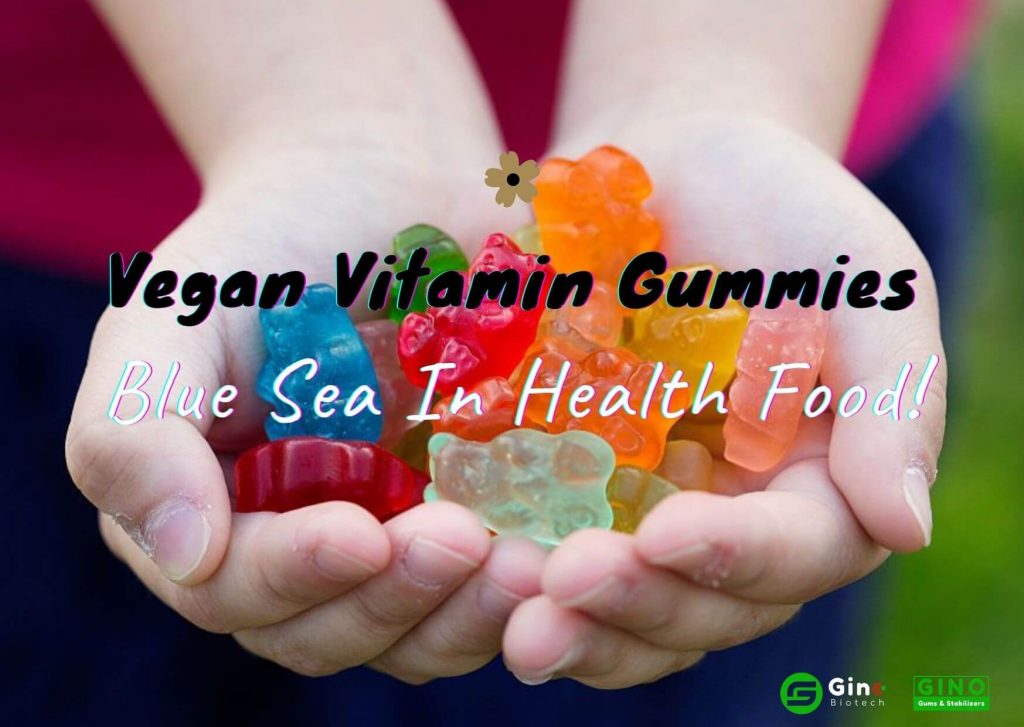 Vegan Gummies? Vitamin Gummies? Vegan Vitamin Gummies?
Vegan gummies candy, also known as vegan soft candy, gelatin free candy, is made from sugar, syrup or sweeteners, edible plant-based hydrocolloids gums (Agar-Agar, Carrageenan, Pectin), or starch, etc. It is one kind of flexible and chewy candy.
Vitamin gummies, or gummy vitamins, are chewable vitamins. The texture and taste are similar to gummy candy and come in various flavors, colors and shapes. Vitamin gummies are usually made from ingredients such as hydrocolloids, corn starch, water, sugar, flavors, and colors. They include one or several vitamins and minerals, or selected nutrients such as vitamin D and calcium. Fruity flavors are very popular in gummy vitamins, mainly including lemon, cherry, strawberry, blueberry and orange.
Vegan vitamin gummies, are the perfect combination of vegan gummies and vatamin gummies. They are usually made from vegan (Gelatin-Free) hydrocolloids, corn starch, water, sugar, flavors, and colors. These gummy vitamins are attractive to children and adults who may not like swallowing pills. Also, no religious concerns and suitable for people of any religion.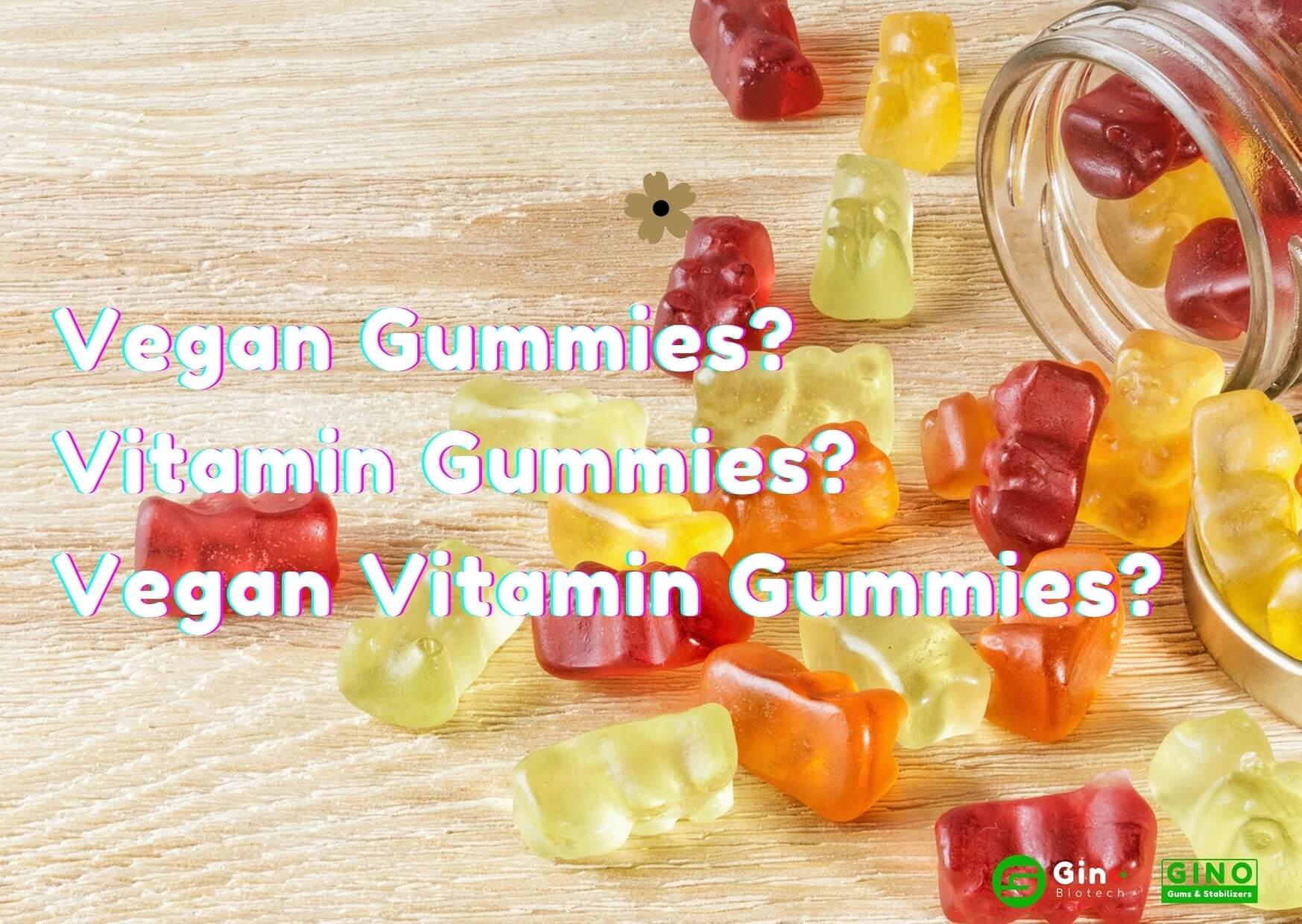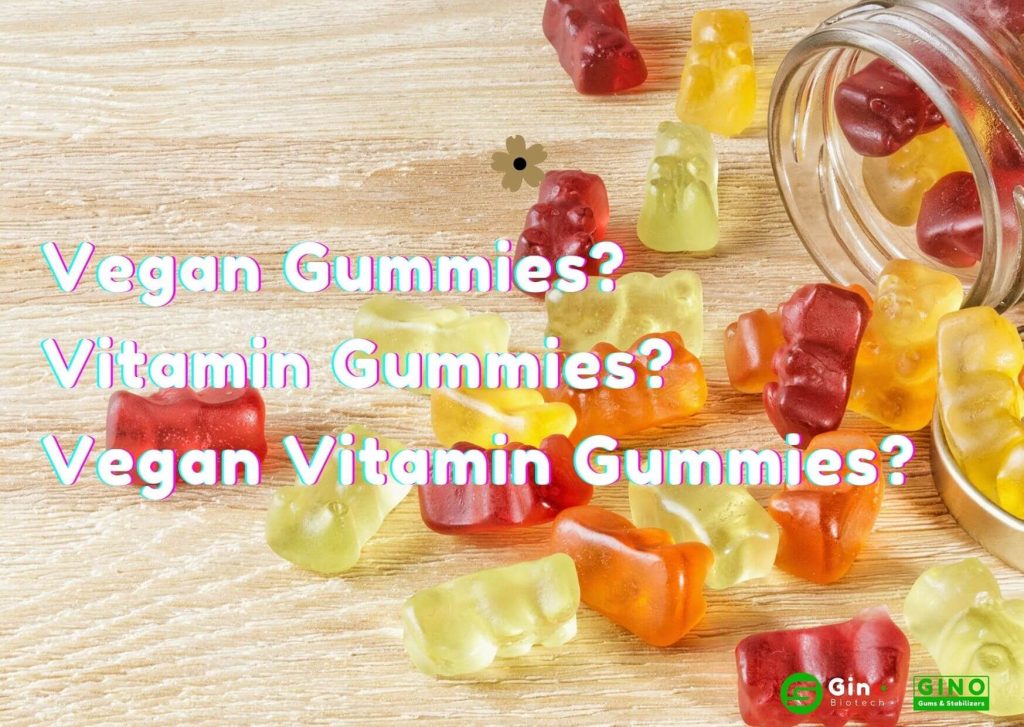 According to the Nutrition Business Journal, the global gummy dietary supplements market grew at a CAGR of around 16% in 2018, making it one of the fastest-growing dosage forms. 
In the same year, the overall dietary supplements market grew at a CAGR of just 6%, with gummies accounting for 12% of all dietary supplement sales.
In China, food forms such as vegan gummies candy will also be allowed to be used in product filings for vitamins and minerals, according to a companion document recently released by the State Administration for Market Supervision.
: Vitamin Gummies May Wrap More Health Foods
To expand the dosage forms for the filing of health food products, according to the relevant national standards for food safety and registered products, the State Administration of Market Supervision and Administration has recently organized the drafting of technical requirements for the filing of vitamin gummies and powder, and supporting the revision of the Regulations on Available Excipients and Their Use for the Filing of Health Food Products (2020 Edition) (Draft for Comment) and the Regulations on Formulations and Main Production Processes for the Filing of Health Food Products (2020 Edition) (Draft for Comment).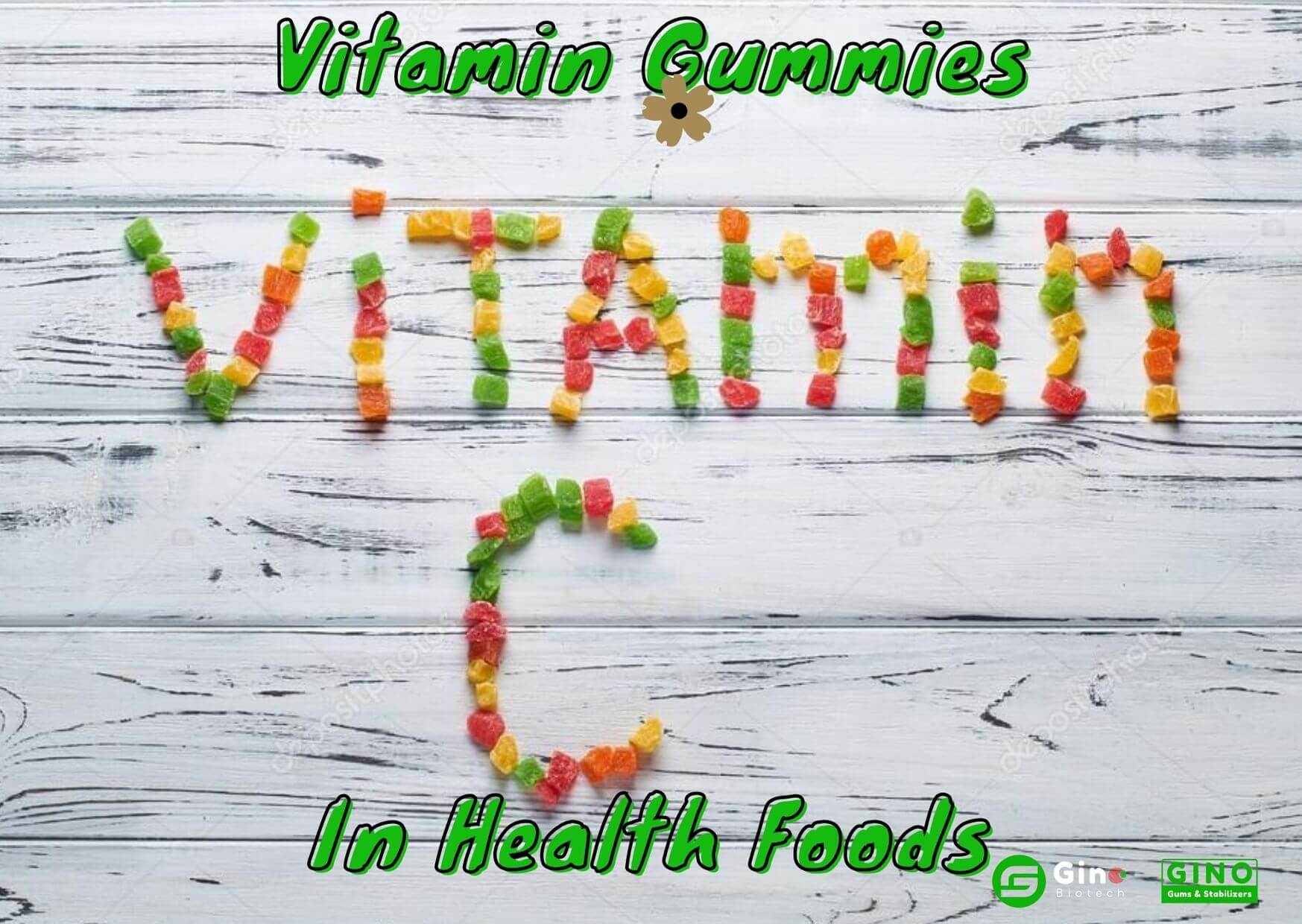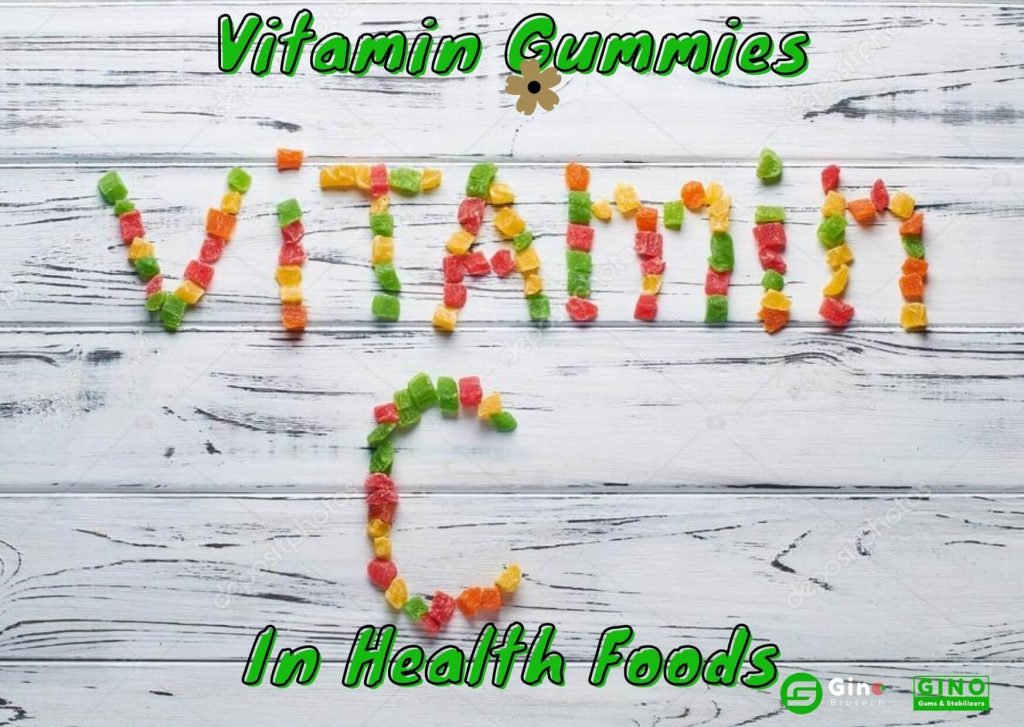 It is understood that in 2017, when the health food filing work was carried out, the raw materials that could be filed were vitamin and mineral raw materials, including tablets, hard capsules, soft capsules, oral liquid and granules. The two food forms of vegan vitamin gummies candy and powder added in this supporting document will both be available for the product filing of vitamins minerals.
In the future, the raw materials to be included in the catalog of health food ingredients, the product dosage form (or food form) that can be filed will be implemented according to the provisions of the released "Health Food Ingredients Catalog" and the requirements of the supporting documents, the health food ingredients catalogue will be further adjusted and increased in the future, and according to the characteristics of the raw materials, the dosage form (or food form) that can be filed in the future will also be made with the relevant supporting documents to make relevant provisions and requirements.
: Vegan Gummies Dietary Supplements Meet Consumer Demand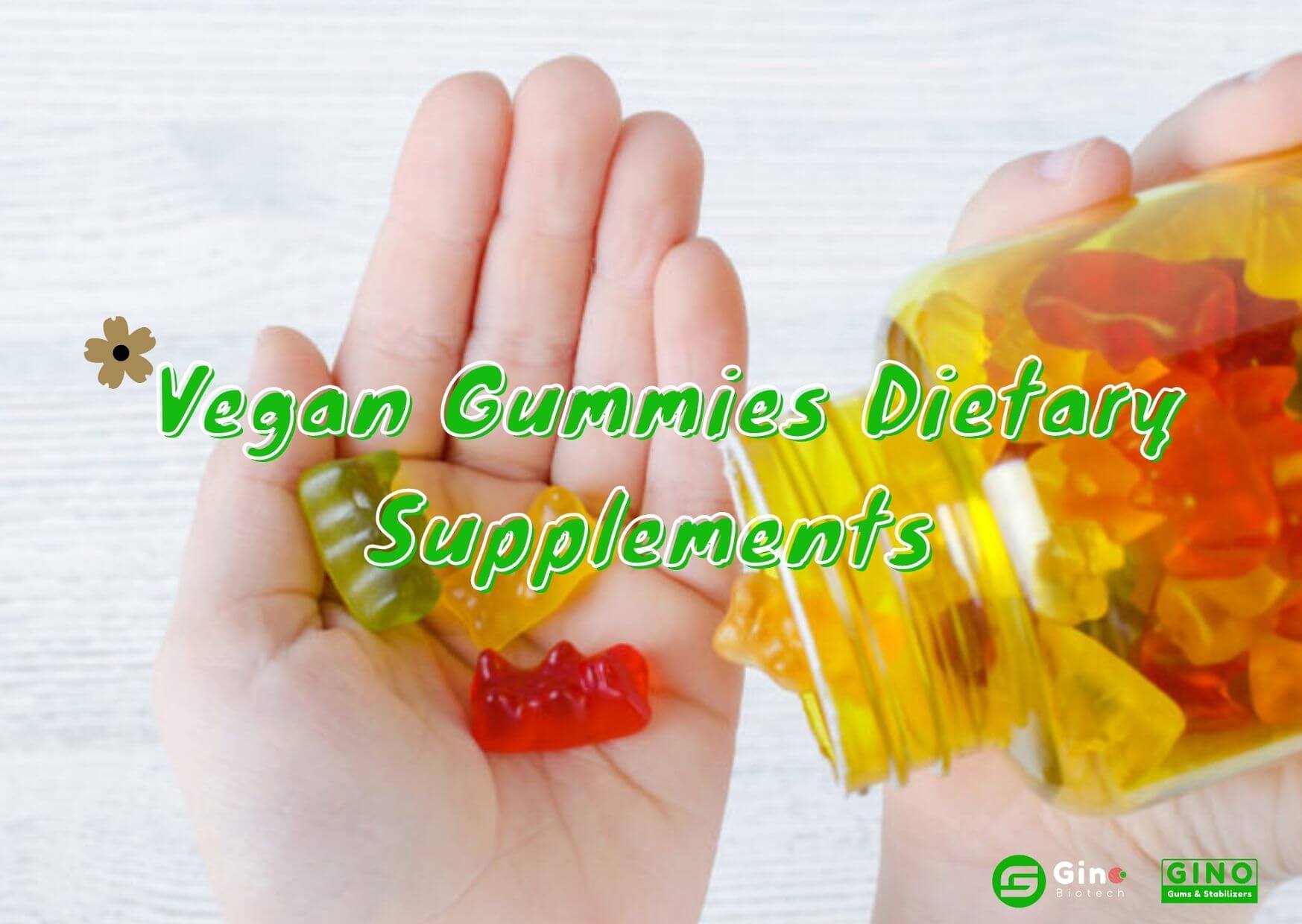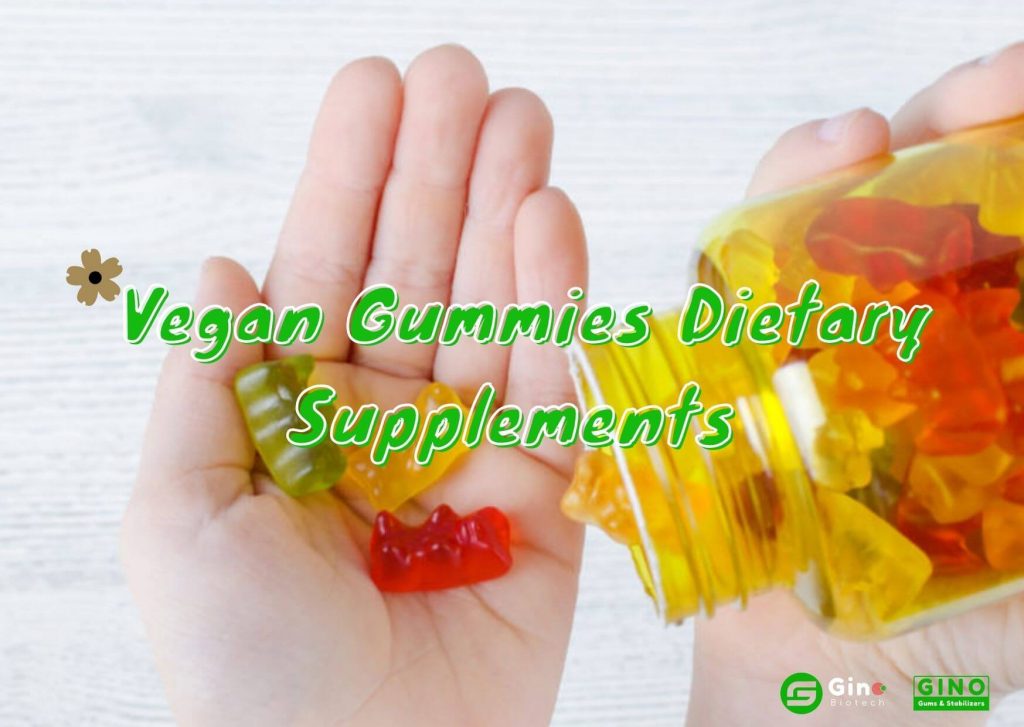 The explosive growth of gummy vitamins dietary supplements is not only due to the rapid growth of the industry itself, but also due to its traditional food form and pleasurable eating and drinking experience.
In the past few years, the consumption of dietary supplements has increased rapidly among consumers of all ages, and at the same time, the phenomenon of "pill fatigue" has emerged. 
Most dietary supplements, like pharmaceuticals, are sold in the traditional form of tablets, capsules and oral liquids. 
Many people need to consume large quantities throughout the day, which invariably causes a great deal of psychological pressure, thus promoting the innovation of dietary supplements.
Long-term as a snack, gummies not only don't look like drugs, but also allow consumers to ingest nutrients in a fun, tasty and portable way that makes the brand stand out.
Initially targeted at children who don't like to "take medicine," vitamin gummies now account for more than half of sales in the children's vitamin, mineral and functional food segment. Vitamin gummies, which can be swallowed without water, have a long shelf life and are rich in flavor and color, have begun to appeal to young women and older adults.
Adults are now the primary target audience for vegan vitamin gummies, accounting for more than 65% of the gummy vitamin supplements market.
According to data, 49% of dietary supplement users in the U.S. will shift from traditional tablet and capsule forms to gummy vitamins in 2019. The largest category of gummy supplements in the U.S. will be vitamins and minerals in 2019, with other categories such as herbs/botanicals, probiotics, and melatonin also gaining popularity.
: New Products To Drive The Market Forward
In order to meet the health demands of new consumer groups, enterprises have been launching new gummy vitamins dietary supplements with good color, aroma and function.
1. Plant-Based Raw Materials
Gelatin extracted from the bones and skins of cows and pigs is the main raw material for making gummy candies, giving them a stable, sticky and elastic structure.
However, the low melting point of gelatin (about 35°C) causes the product to melt during storage and transportation, resulting in deformation and agglomeration.
As a result, plant-based raw materials are becoming more and more popular with consumers. Agar, Carrageenan, Gellan Gum, Pectin, Sodium Alginate, Gum Arabic, Guar Gum and other plant-based colloids are beginning to replace gelatin in gummies candies and gummies vitamins.
These plant gums often contain high amounts of dietary fiber, are good for digestion and have high heat stability.
The flavor of sugar-reduced vitamin gummies is a major factor in gaining market share.
Fudge's higher sugar content may cause tooth decay and contribute to obesity in children, so reducing its sugar content and maintaining its flavor is also an important innovative trend.
Manufacturers can replace sugar by adding sugar substitutes such as erythritol, stevia, and rooibos, or by using natural fruit and vegetable ingredients.
Consumers are willing to pay more for organic gummies candy, or vitamin gummies even though the price of gummy supplements is already higher than that of similar products. In some developing countries, consumers' willingness to buy gummies with natural ingredients is known to be increasing due to the high importance they place on food safety and product quality.
: Product Functions Tend To Be More Diversified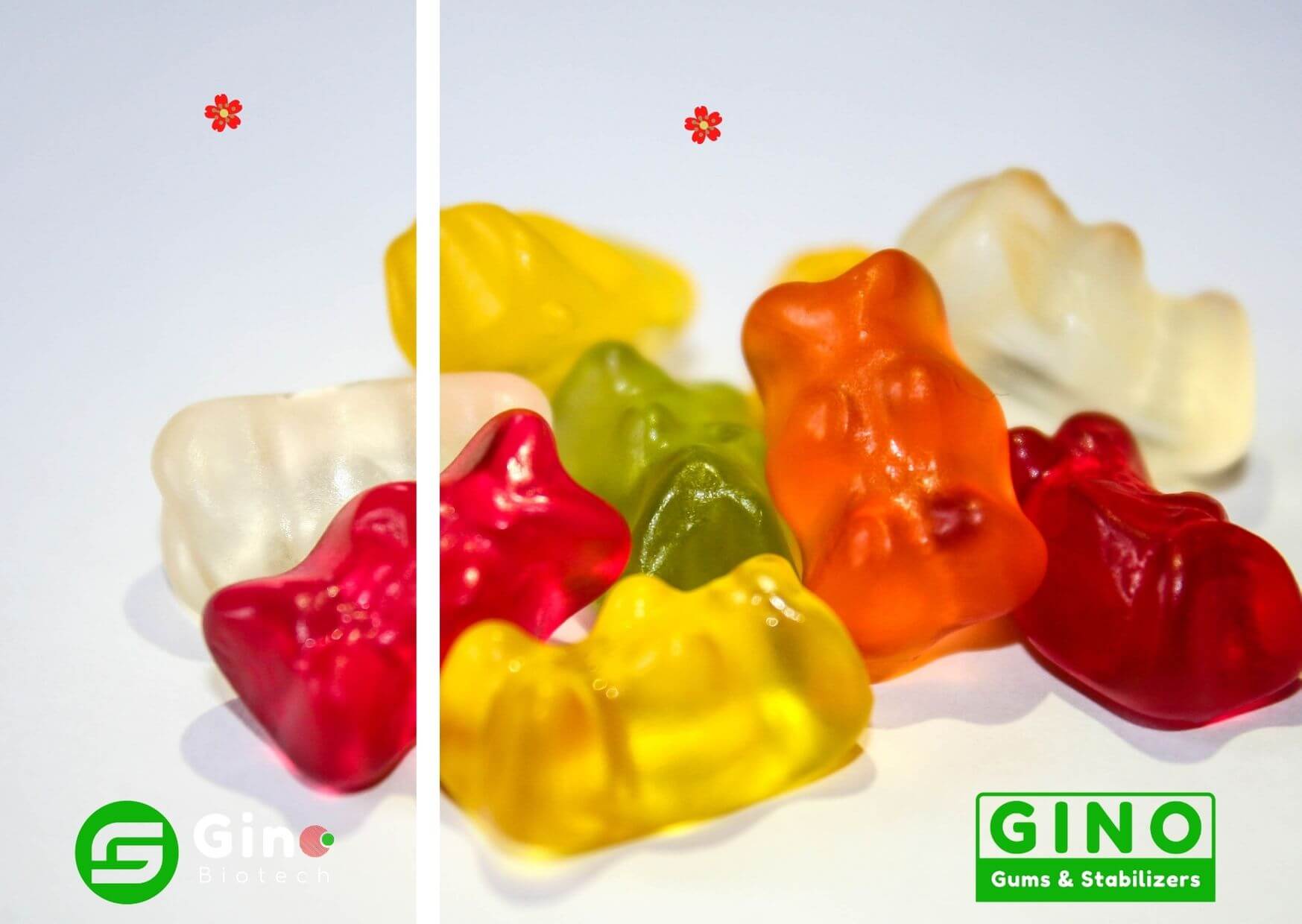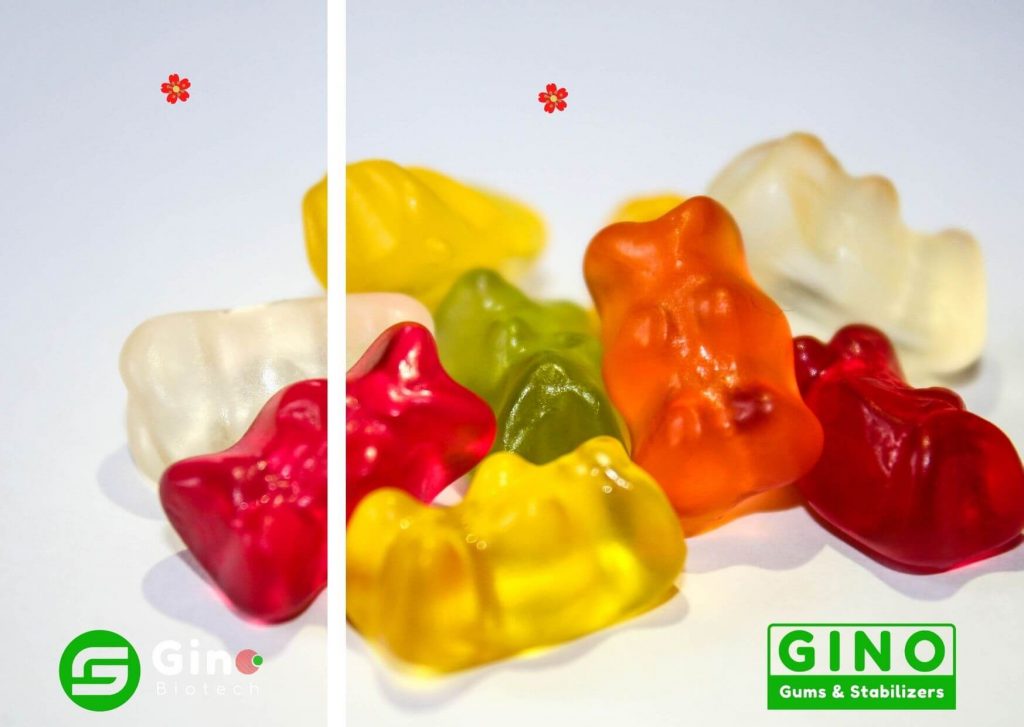 Vitamins/minerals are the predominant type of gummy vitamins supplements. Data on the market for vitamin gummies shows an optimistic outlook with a CAGR of around 6% and is expected to grow from around USD 3.1 billion in 2018 to around USD 5.8 billion by 2029. Among them, women have a high consumption of vitamin gummies, while children will be the major consumers of vitamin gummies by 2024.
In addition, vitamin gummies rich in probiotics are gaining attention. The health benefits of probiotics in boosting immunity and improving digestion are becoming more widely known to consumers.
Other common functional gummies include melatonin gummies with sleep-promoting properties, collagen gummies for beauty and whitening, omega-3 gummies for educational purposes, and gummies for cardiovascular protection, among others.
Introduction to Jelly Candy Production Process and Application

We are a biotech company specialized in the research, development and commercialization of innovative and technological food additives hydrocolloids Agar Agar, Carrageenan and Tailor-Made Stabilizer Solutions.
With the extended know-how and experience in the research, application and use of Hydrocolloids, we could provide one-stop-shop customized solutions perfectly matched to the needs of our customers.
Our products cover the needs of the Meat, Dairy, Bakery, Confectionery and other industrial sectors.