Mid-Autumn Festival & National Day Holiday Notice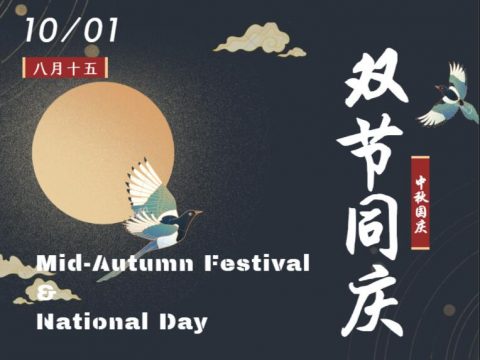 Dear customers,
Please note that Gino Biotech and Gino Gums & Stabilizers will be closed on Oct. 1st (This Thursday) to celebrate our traditional Mid-AutumN Festival and National Day. We will be back on Oct. 09 (Next Friday).
For urgent request during the holiday, please contact: [email protected] or +86-187-0360-6965
Thank you for your understanding and continued partnership with Gino!
Gino Biotech
2020/09/30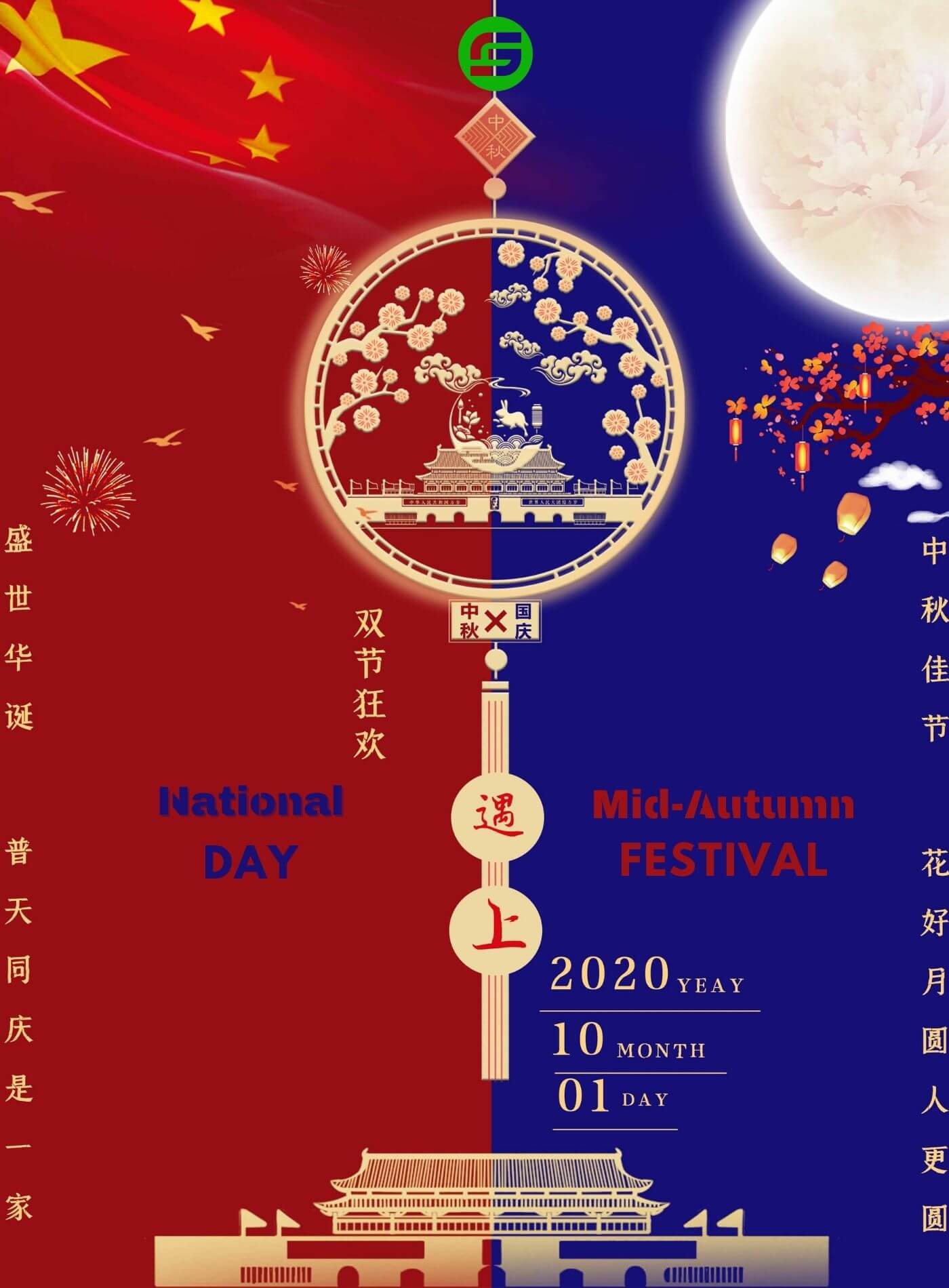 Something You Want To Know About Mid-Autumn Festival
Legend
Mid-Autumn Festival
Mid-Autumn Festival's legend concerns Houyi, an archer, who saved the earth by shooting down nine of the suns. He stole an elixir from a goddess. His beautiful wife, Change'e, drank it. 
传说与后羿有关,他射下了九个太阳,拯救了地球。他从一位女神那里偷了一剂长生不老药,但是他美丽的妻子嫦娥喝下了长生不老药。
After drinking it, she found herself floating, grabbed a rabbit to keep her company and then flew to the moon. 
喝完后,她发现自己漂浮了起来,于是她抓了一只兔子作伴,然后飞到了月亮上。
When the local people heard this, they arranged incense tables to worship the goddess Chang'e, praying for happiness and safety. Since then, worshipping and appreciating the moon during Mid-Autumn festival has become popular.
当地的人们听到这个消息后,就摆上香桌祭拜嫦娥女神,祈求幸福和平安。从那时起,中秋节拜月和赏月就变得流行起来。
History
Mid-Autumn Festival
Mid-Autumn Festival celebrations date back to more than 2,000 years ago. In feudal times, Chinese emperors prayed to Heaven for a prosperous year. They chose the night of the 15th day of the eighth lunar month to hold a ceremony in praise of the moon.
中秋节的庆祝活动可以追溯到2000多年前。在封建时代,皇帝会祈求上天保佑来年繁荣昌盛。他们选择农历八月十五的晚上举行拜月的仪式。
It was not until the early Tang Dynasty (618-907) that the day was officially celebrated as a traditional festival. It became an established festival during the Song Dynasty (960-1279), and has become as popular as the Spring Festival since the Ming (1368-1644) and Qing (1644-1911) dynasties. Celebrations have continued ever since and more customs for marking this occasion have developed.
直到唐朝早期(618-907),这一天才被正式庆祝为一个传统节日。它在宋朝(960-1279)成为一个固定的节日,自明朝(1368-1644)和清朝(1644-1911)以来就像春节一样流行。庆祝活动一直延续至今,庆祝这一节日的习俗也不断发展。
Customs
Mid-Autumn Festival
Eating Mooncakes and watching the fuul moon
吃月饼和赏月
Eating mooncakes while watching the full moon is an important part of the Mid-Autumn Festival in China, and is more like a symbol of family unity. At the very beginning, moon cakes were served as a sacrifice to the Moon. 
在中国,边吃月饼边赏月是中秋节的一个重要组成部分,更像是家庭团圆的象征。一开始,月饼是用来祭祀月亮的。
The word "moon cake" first appeared in the Southern Song Dynasty (1127-1279). Nowadays, moon cakes are given as presents to loved ones and it represents people's wishes to be together during the mid-autumn festival.
"月饼"一词最早出现于南宋(1127-1279)。如今,月饼被作为礼物送给所爱的人,它代表了人们在中秋节团聚在一起的愿望。
Apart from the above, there are a variety of celebrations around China.
Worshiping the moon 
拜月
Watching the tide 
观潮
Making colorful lanterns 
扎彩灯
light lanterns 
点灯笼
Drinking osmanthus-flavored wine 
喝桂花酒
Best Wishes
Mid-Autumn Festival
I hope we can live long lives so that we can share the graceful moonlight, though we live thousands of miles apart.
但愿人长久,千里共婵娟。
Happy Mid-Autumn Festival! May the round moon give you a happy family and a successful future.
祝福中秋佳节快乐,月圆人圆事事圆满。
The roundest moon can be seen in the autumn. It is a time for reunions. I wish you a happy Mid-Autumn Day and a wonderful life.
月到是秋分外明,又是一年团圆日,祝你节日愉快,身体安康。
I wish you a perfect life just like the perfectly round moon on Mid-Autumn Day.
愿你的生活就像这十五的月亮一样,圆圆美满。
I hope that the round moon will bring my best blessings to you. May you have a happy family and a bright future. 
愿圆月带来我最好的祝愿。愿你家庭幸福,万事如意。
However, if you have chance, I hope you can come back home to have a reunion dinner with your families.
如果你有机会,我希望你能回家和家人吃一顿团圆饭。

We are a biotech company specialized in the research, development and commercialization of innovative and technological food additives hydrocolloids Agar Agar, Carrageenan and Tailor-Made Stabilizer Solutions.
With the extended know-how and experience in the research, application and use of Hydrocolloids, we could provide one-stop-shop customized solutions perfectly matched to the needs of our customers.
Our products cover the needs of the Meat, Dairy, Bakery, Confectionery and other industrial sectors.