Commercial Ice Cream Stabilizer
Best Commercial Ice Cream Stabilizer Supplier
With the improvement of people's living standards, ice cream is becoming more and more popular among consumers, which in turn has led to the continuous expansion of the industrial production scale of ice cream, and the requirements for various additives are becoming higher and higher.
Ice cream stabilizer and emulsifier plays a very important role in determining the production process, selecting raw materials, and ensuring the quality of ice cream products.
Ice Cream Stabilizer - Table of Contents
Types of Ice Cream Stabilizer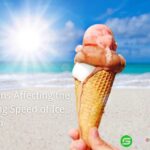 Which is used as a stabilizer in ice cream?
This is a question often asked by customers and consumers.
Actually, there are many kinds of stabilizers used in ice cream, the more commonly used ones are gelatin, CMC, guar gum, xanthan gum, carrageenan, alginates, konjac gum, modified starch, etc. Starch is generally used in ice cream of lower grades.
In addition to these monomers, we can also provide customers with various compound thickeners & stabilizers, and emulsifiers. They are widely used in various ice creams.
Specification of Ice Cream Stabilizer
| | |
| --- | --- |
| Items | Specifications |
| Appearance | Off-white to yellowish powder |
| Loss on Drying | ≤ 10 % |
| Total Ash | 15 - 40  w/% |
| Viscosity  | ≥5 mPa·s |
| pH | 7 - 9 |
| Lead (Pb) | Max 2 ppm |
| Arsenic (As) | Max 2 ppm |
| Total Plate Count | Max 10,000 CFU/g |
| Yeast and Moulds | Max 1,000 CFU/g |
| E.Coli | Absent in 5 g |
| Salmonella | Absent in 25 g |
Ice Cream Stabilizer Advantages
Role of Stabilizer in Ice Cream
In ice cream, in addition to the main ingredients, stabilizers and emulsifiers play a vital role.
The Role of
Stabilizer
in Ice Cream
Having hydrophilic properties, making water form a gel structure or making it bound water, therefore increasing the viscosity and swelling rate of ice cream.
Preventing or inhibiting the generation of ice crystals in the storage process
Improving the texture of ice cream, making it delicate and smooth, and reducing its roughness.
Strong water absorption, so the resistance to product melting is also strong, improving the resistance to melting and storage stability, delaying and preventing the melting of ice cream.
The Role of
Emulsifier
in Ice Cream
Can reduce the surface tension of the material, and control the aggregation of fat.
Facilitate the combination of air, and improve the foaminess of the product.
This makes the small air bubbles more evenly distributed in the ice cream structure, resulting in a smooth texture.
It has certain anti-shrinkage properties, thus reducing the melting rate of the product.
Dosage of Ice Cream Stabilizer
The amount of stabilizer added varies according to the composition of the ice cream, especially according to the total solids content, generally around 0.1%-0.8%.
Ice Cream Stabilizer Recipe & Precess
| | | | |
| --- | --- | --- | --- |
| Ingredients Name | Dosage % | Ingredients Name | Dosage % |
| White Sugar | 16.00 | Ice Cream Stabilizer | 0.3 - 0.8 |
| Skim Milk Powder | 4.00 | Potassium Sorbate | 0.03 |
| Palm Oil | 10.00 | Water | Volume to 100 |
Reference Process:
Weighing & Mixing: Weigh the ingredients according to the recipe and dry mix the stabilizers with white sugar.
Blending & Homogenizing:
When the water temperature is heated to 40°C, add skimmed milk powder, sugar, stabilizer, etc. in turn until completely dissolved;
Add palm oil, heat to 80°C and keep warm for 30min;
Homogenize at 65-70°C (16MPa for primary homogenization pressure, 4Mpa for secondary homogenization pressure);
The homogenized ice cream slurry should be aged in the refrigerator at 0-4°C for 4 hours
      3. Freezing: Freezing in ice cream machine, freezing temperature is -2-4°C, freezing time is 14min, then hardening in -20°Crefrigerator for more than 48 hours.
Gino Biotech will always be your best supplier and a good partner for the best commercial ice cream stabilizer.
Fill out the form below to get the latest ice cream stabilizer price!
Found Something Interesting?
EXPLORE YOUR RELIABLE ICE COMMERCIAL CREAM STABILIZER SUPPLIER TODAY!