As one of the global e407 carrageenan suppliers, Gino Biotech has extended know-how and experience. Choose the right carrageenan producers in China.
How to Find the Right Carrageenan Producers
You can easily find hundreds of carrageenan producers on Google, but do you find it hard to find the right one for you? 
Here are 5 Tips for Finding the Right Manufacturer:
Research domestic vs. overseas manufacturing...
Search by production type...
Investigate supplier capabilities...
Dig deeper to verify credibility...
Schedule a factory tour.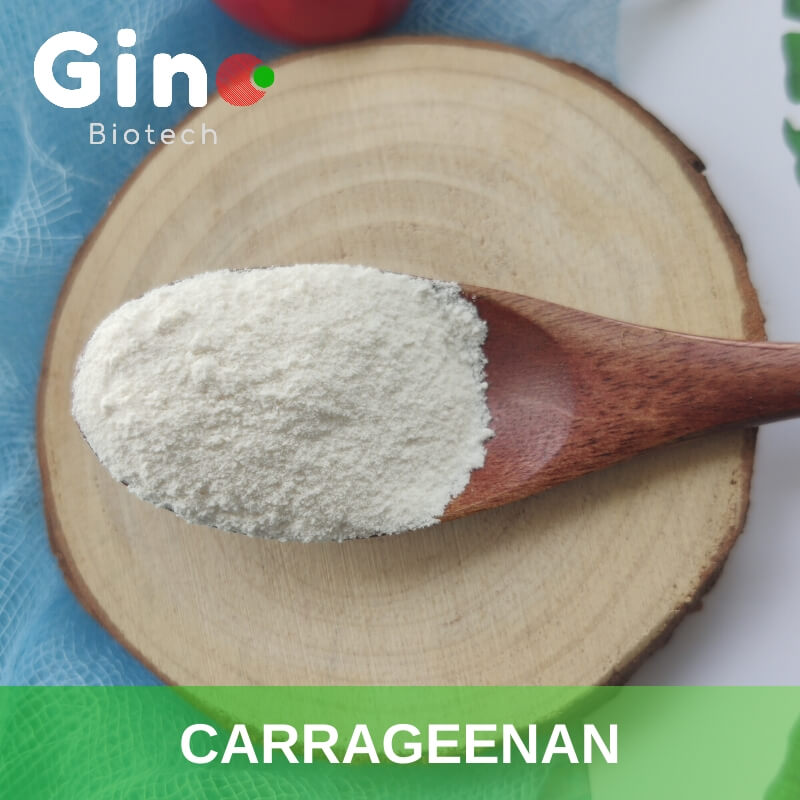 Manufacturing: Our Carrageenan Raw Materials
As we all know, raw material is an important factor that affects and limits the quality and consistency of the product. Without good raw materials, even if you use the most advanced equipment and technology, you will not be able to produce the best quality products. Do you agree?
As a responsible manufacturer and supplier of carrageenan, our partner and Gino Biotech only selects high-quality seaweed from natural and unpolluted waters of the Philippines, Indonesia, and Malaysia, and produces high-quality products through advanced processing technology and extraction techniques. The quality fully meets the requirements of national standards, EU standards and other domestic and international standards.
Carrageenan Production Type
A full range of carrageenan products could be provided by us, including
Kappa & Iota,
Refined & Semi-Refined
Compound Carrageenan
Please click the below button to download the all-in-one carrageenan specification.
All of our carrageenan products are manufactured in GMP and HACCP certified facilities and are Halal and Kosher certified so they can fully meet religious requirements. Most of our partner carrageenan producers and factories are ISO 9001, ISO 22000, BRC or FSSC 22000 certified.
We are committed to continuously improving our quality management and credibility management systems to ensure that our carrageenan products meet relevant international and domestic quality and credibility standards, as well as UN FAO, EU and US food safety requirements.
As a gelling agent, thickener or suspending agent, carrageenan is widely used in soft candy, jelly, beverages, meat products, dairy products, baking and sauce products. Because its total dietary fiber content is nearly 70%, it is also commonly used in functional foods.
Are You Looking for Reliable Carrageenan Producers?
You might also be interested in these products
EXPLORE YOUR RELIABLE CARRAGEENAN PRODUCERS TODAY!