Plant Tissue Culture Agar
Your Premier Plant Tissue Culture Agar Supplier
Description of Agar Agar Plant Tissue Culture Grade
Agar-Agar Powder Plant Tissue Culture Grade, also called Plant Tissue Culture Agar, due to its high gel strength and low mineral content, is specially designed for the preparation of substrates for the cultivation and development of plants in vitro, for preparing semi-solid and solid plant tissue culture media.
The use of agar as a tissue culture agent has been around for several years due to its strength as a gel, minimal mineral content, and transparency. Cultivating plants in vitro requires following a series of rigorous steps, including providing the culture with a suitable growth medium. As interest in cultivating plants, fruits and flowers continue to grow, the simplicity of the tissue culture process is increasingly preferred by home growers and small-scale cultivators. And as interest in the tissue culture process grows, so does the curiosity in agar and DIY tissue culture kits.
Plant Tissue Culture Agar
Agar is one of the most popular growing media because it has the following characteristics.
Compared to other gelling agents, agar has several advantages.
When mixed with water, it easily melts in the temperature range of 60-100 and solidifies at approximately 45 degrees.
It forms stable gels at all feasible incubation temperatures.
Agar gel does not react with medium components.
Agar gel is not digested by phytase.
It is usually used in culture media at concentrations between 0.8 and 1.0%.
Pure agar preparations are of great importance, especially in experiments dealing with tissue metabolism.
| | |
| --- | --- |
| Items | Specifications |
| Appearance | Pale yellow to off white powder |
| Moisture (105℃ 4h), w/%          | ≤ 12.0 |
| Particle size | 95% passed 80 mesh |
| Ash (550℃ 4h), w/%          | ≤ 5.0 |
| Gel strength (1.5%,20℃,g/cm2, 4h)     | ≥ 900 |
| pH | 5.5-7.0 |
| Starch test | Pass |
| Gelatin test | Pass |
| Acid-insoluble ash, w/%   | ≤ 0.5 |
| Water-insoluble matter, w/%       | ≤ 1.0 |
| Water absorption | Place 5 g agar and not more than 75ml of water is obtained |
| Lead(Pb) /(mg/kg)            | ≤ 3.0 |
| Arsenic(As) /(mg/kg) | ≤ 3.0 |
| Cadmium(Cd) /(mg/kg) | ≤ 1.0 |
| Mercury(Hg) /(mg/kg) | ≤ 1.0 |
| Total plate count /(CFU/g) | ≤ 5000 |
| Yeast and moulds CFU/g) | ≤ 300 |
| E.Coli | Absent in 5 g |
| Salmonella | Absent in 5 g |
Packaging, Storage and Shelf Life
As the professional and responsible plant tissue culture agar supplier in China, Gino Biotech not only provides customized products but also flexible packaging solutions.  We will help you boost your business and make you stand out from the competition by offering you custom packaging. 
Store away from heat and moisture, preferably at a cool and dry place. The product, Plant Tissue Culture Agar, when stored in these conditions and in its original unopened packaging, will maintain its initial properties for 24 months.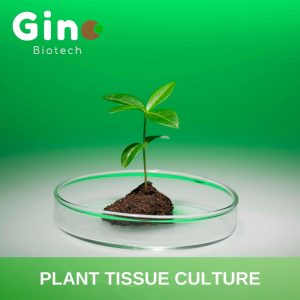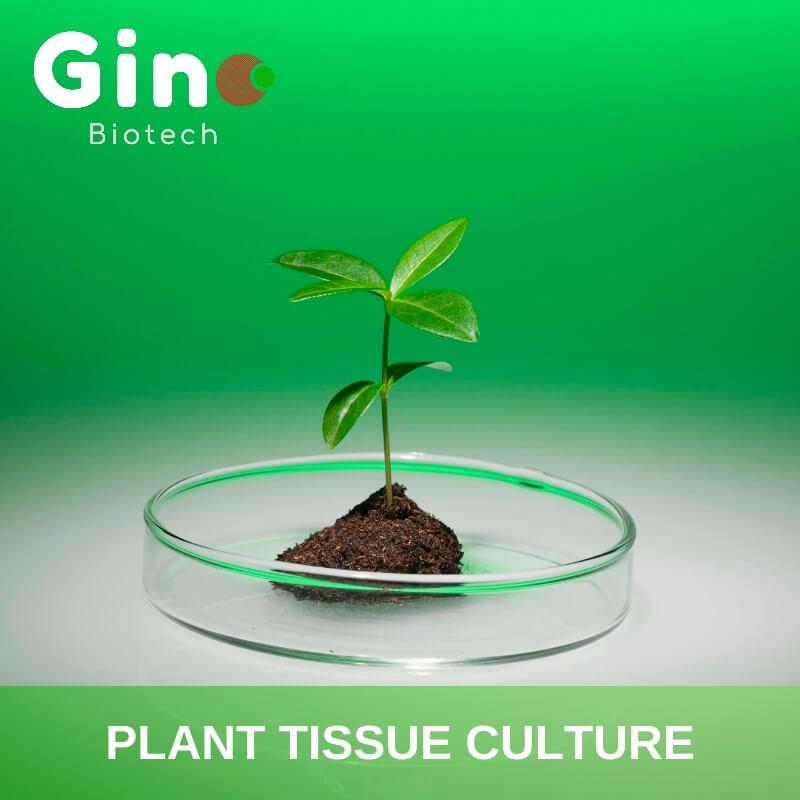 Micropropagation techniques
In vitro plant culture
Genetic engineering in plant research
The main application of agar is in the field of plant tissue culture. Tissue culture is of increasing interest as a standard method for the propagation of orchids and other ornamental plants, vegetables, fruits, and other agricultural products.
What is Different Between Bacteriological Agar and Plant Tissue Culture Agar?
1- Bacteriological and plant tissue agar makes difference only in its purity. Sometimes in the plant system, these impurities present in bacteriological agar will inhibit the hormone action. our experience clearly explains this.
2- The main differences among different agar-products are due to the impurities, their level, and composition. Agar has been widely used since it has convenient gelling properties and stability during tissue culture. In all media used forin vitro culture of plants, agar is the major source of unknown variations.
You can use both bacteriological agar and plant tissue culture agar for plant tissue culture, Both types would certainly give results.
However, plant tissue culture graded agar is now available from various companies. Its always better to use it.
3- Here are some features of Bacteriological Agar 
a) Gel strength of agar should be greater than 800g/cm2
b) Transparency of bacteriological agar should be lower than 10 Nephelometric turbidity units (NTU).
Plant Tissue Agar has long been used as a medium for coagulation of plant tissue cultures. The type of agar or gelling agent used affects the growth of tissues in culture. Both the purity and cost of the gelling agent are important factors in any research or production operation. We have expanded our line of gelling agents to allow for more options when selecting gelling agents for plant cell culture testing to meet your specific requirements.
Gino Biotech will always be your best supplier and a good partner for agar and other hydrocolloids from China.
Contact Henan Gino Biotechnology Co., Ltd. for Technical Service or questions involving Agar Agar or ask at [email protected]
Found Something Interesting?
EXPLORE YOUR RELIABLE PLANT TISSUE CULTURE AGAR SUPPLIER TODAY!​